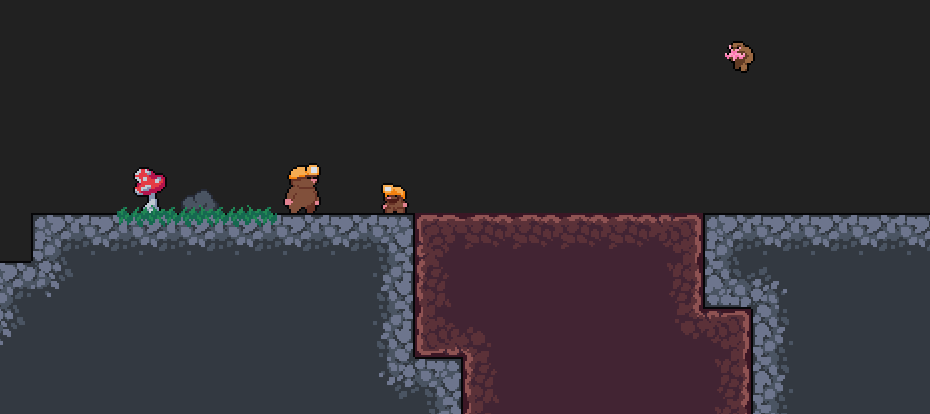 Marty and the Eldritch Horror
An ancient horror dweels deep underground, and the Mole Miner Co. may have just disturbed it. Play as Marty the Mining Mole to dig down and see what they found. But be careful, that darn Timmy is on tunnel duty, and has built an obstacle course in the way.
This is my entry for Ludum Dare 48! I created everything myself except for the fonts.
https://ldjam.com/events/ludum-dare/48/marty-and-the-eldritch-horror

CONTROLS:
[WADS] or [ARROWS] : Movement
[SPACE] : Jump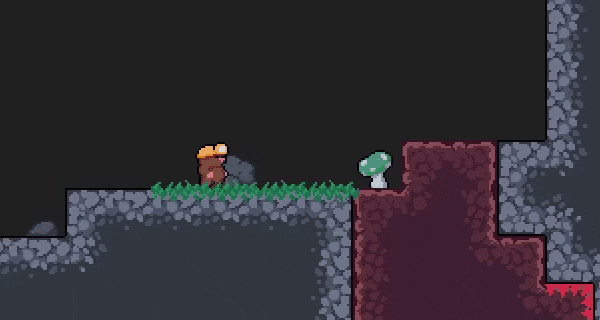 Comments
Log in with itch.io to leave a comment.
Small but nasty! With my bad computer controls it took me 30 or so attempts!
Really nice game! It is featured in my video!
Take a look!
Really cool game! One thing I wonder about as a Godot Dev, too, is how did you made this line which is drawn behind the character digging?
Thank you! It was surprisingly simple. :) I'm just placing sprites down behind the player after they move a certain distance. The tricky part was getting it to mask with the dirt tilemap, which I use a Light2D in mask mode with a viewport texture. Was a bit of work and probably not optimal, but served its purpose in the jam. xD
Such a good game to be made in 72 hours. The level design is interesting, the mechanic is sooo good and unique, and the graphics are great (made in less than 72 hours, how??). Only thing is I think it was missing a lot of feedback. When dying you just got respawned, even a little screen shake could be good. Anyways, great game, can't wait to see Marty on ZatCD???
Thank you. :) Indeed, didn't get around to those bits but they will be in the post-jam version. :D
it was fun but could be longer and there could have been made several different courses like the last one. but it was a gost game and one of the best I have played on itch.io and I hope there will be another game or there will be made further on this
Yeah, I'm thinking about working on this further. Adding more obstacles and areas. Nothing too big as I'm currently working on Zoe and the Cursed Dreamer, but could be a fun little project in the meantime.
So good :D love it ge! awesome tie in with zatcd!
Thank you! Indeed, I thought Marty and Timmy would be hilarious characters for ZatCD, haha! And Cthulhu mole is going to be such a fun boss.